Album Review: Dave Barnes' 'Carry On, San Vicente'
Dave Barnes is a performer that – similar to Chris Stapleton – the industry has a soft spot for. And, he's earned every bit of that praise. With cuts from Blake Shelton, Billy Currington, Tim McGraw, and Kelly Clarkson to his credit, he's definitely one of the most-respected singer-songwriters of this era.
At the same time, Barnes has been a recording artist for a long time, and his ninth album qualifies as nothing short of ear candy. In the notes that accompany the disc, Barnes talks about his being influenced by such 70s California mainstays as Fleetwood Mac and Jackson Browne, and it shows here.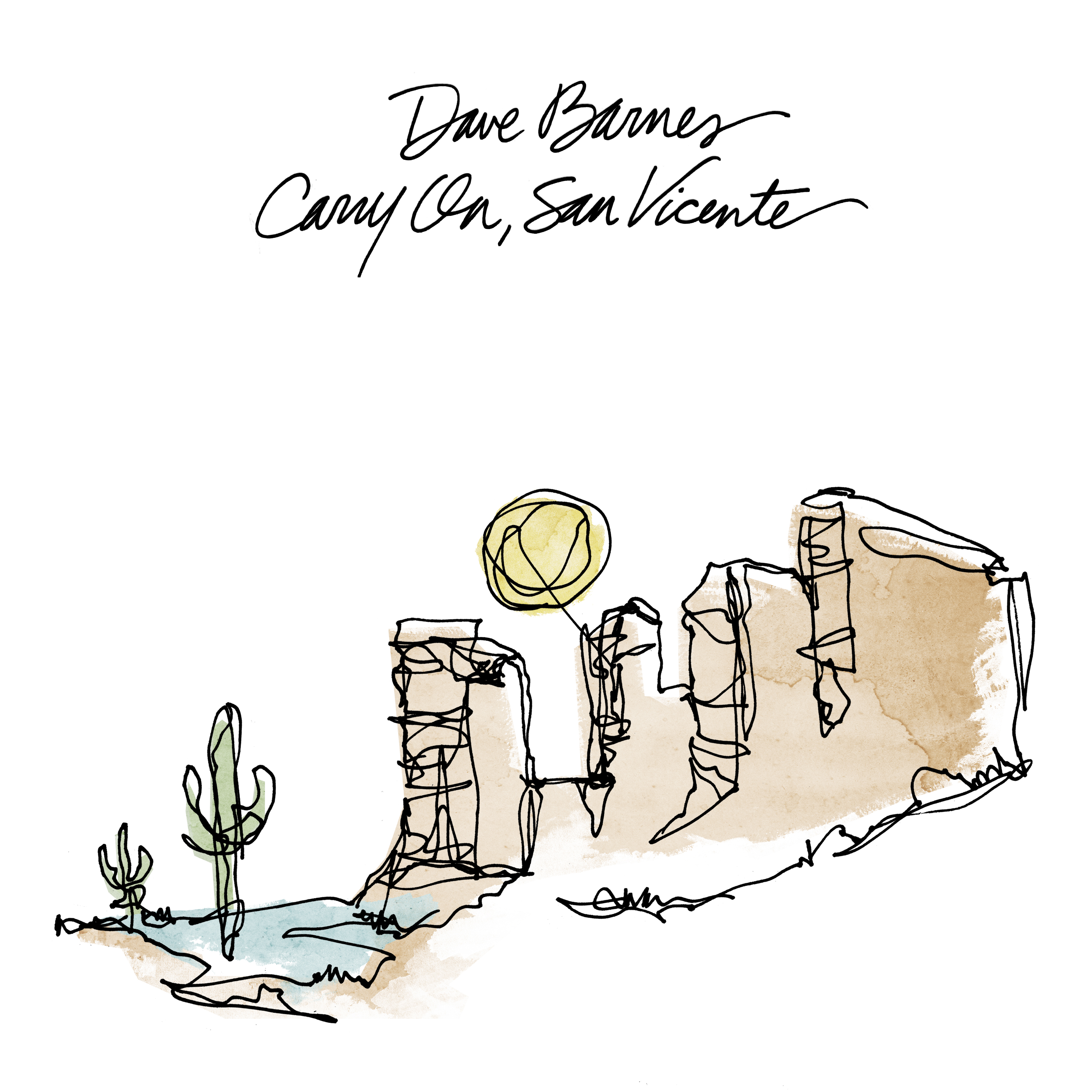 In fact, if you were to have told me that these songs were lost and unreleased tracks from The Eagles, I would have definitely believed you. Barnes does an unbelievable job conjuring up the magic of Frey and Henley. And, keep in mind that Carry On, San Vicente was recorded – and finished – long before Frey's untimely passing. So, this stands as a noble tribute to a sound that defined him as an artist as opposed to trying simply to cash in on the moment.
Now, that being said…the music. "She's The One I Love," the opening cut, paints within that said musical scheme rather effectively from the opening kick-off. It makes you want to switch the time machine back to 1975, and take a drive down the Pacific Coast Highway. Damn, it qualifies as sonic ecstasy. Other highlights on the album include the title track, which is reminiscent of "New Kid In Town," as well as the emotional depth and straight-ahead lyrics of "Need Your Love." The acapella opening of "Glow Like The Moon" will also stir some memories, as well.
All along the way, the songwriting of Barnes takes center stage. When you hear a track like "Sunset Santa Fe" or "Nothing Like You," you realize that as good as other artists make his compositions sound, there's nothing like the real thing….and Dave Barnes is the real thing. Hopefully, this album will open more eyes to that unique talent!