Back
Album Review: Chuck Wicks' 'Turning Point'
Chuck Wicks is back with Turning Point, his first full-length album in eight years. In actuality, though, he never really left. The singer-songwriter and co-host of NashFM's America's Morning Show has continued writing songs and getting cuts over the past few years by artists including Jason Aldean, Frankie Ballard, Steve Holy and The Swon Brothers.
"If I had one statement around this new record it's, 'Hey, I'm back, but I never really went anywhere,'" Wicks says. "This is only my second full-length album. I wanted to write songs that vocally show where I am now because I'm in a different place than I was on the first record. I've grown so much as a person and I've grown stylistically. I've come into a new space and I think this record is going to show that."
Turning Point showcases Wicks' growth as a vocalist and songwriter, as he co-wrote each of the 11 songs on the album. Additionally, he co-produced the record with friend Andy Dodd. The album begins with "She's Gone," a song about a girl who knows exactly what she wants and once she gets it she promptly moves on. Wicks' current single, "She's Gone" is a radio friendly track that showcases his vocal ability alongside memorable melodies, wavering guitar parts and occasional piano accompaniment.
Meanwhile, power ballads "Fix Me" and the soaring "Whole Damn Thing" demonstrate Wicks' smooth and emotional vocals. It's on his ballads that his vocal talent shines best as he channels something authentic that the more upbeat songs don't translate. Previous single "Us Again" has his voice in the spotlight as he sings of trying to get the excitement back in a relationship.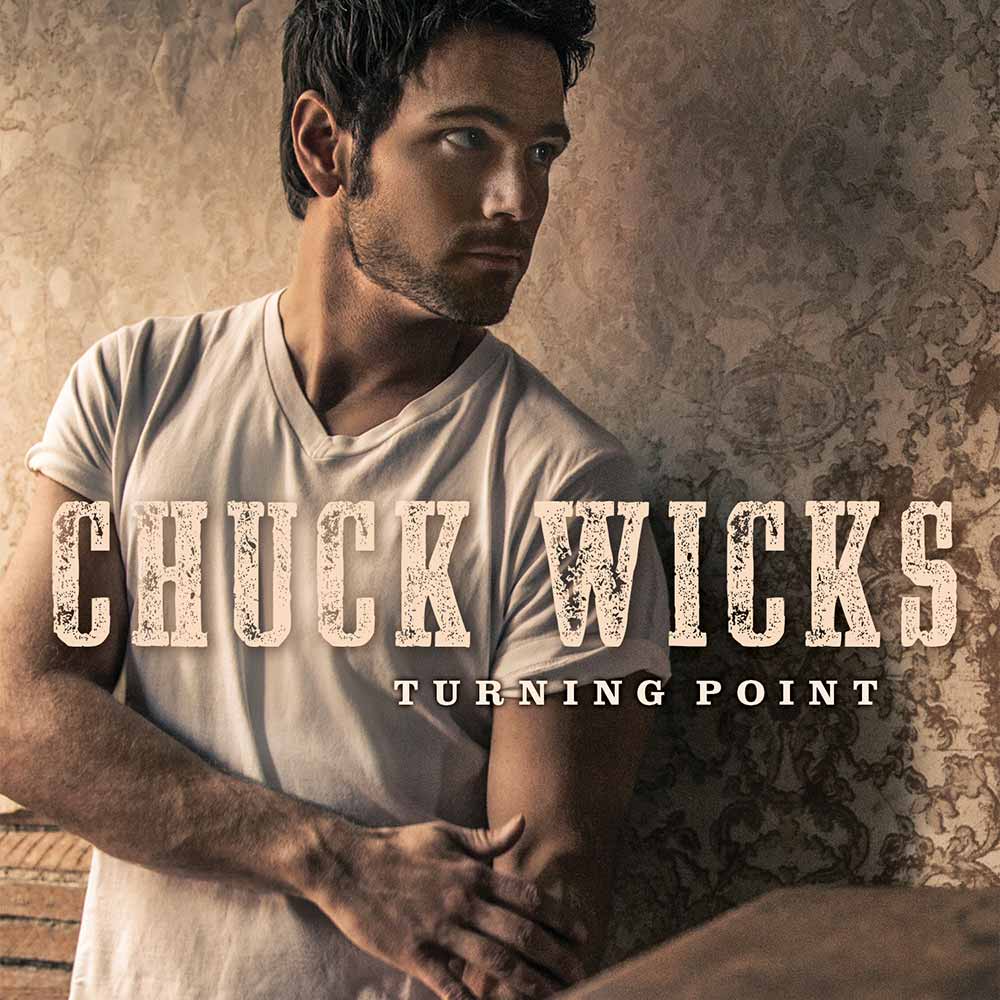 "The singer and the songwriter part of me has never left and I've always been striving to do it at the highest level," Wicks adds. "I didn't want to take the safe road, and it was kind of a turning point for me. This record captures that raw emotion, that intimidation, that excitement, and the thrill of the unknown."
A highlight on Turning Point is the poignant "I Don't Do Lonely Well," which Jason Aldean previously recorded for his 2012 album Night Train. Wicks' version is more stripped down and allows the listener to hear the striking emotion heartbreak brings within the song, which tells the tale of a man struggling to move on after a breakup.
Seven tracks in, the listener gets a sense of Wicks' more upbeat songs. "Saturday Afternoon" shows off the singer's laidback style and is easy to envision in a live setting or on a summer playlist. Written by Wicks, Rodney Clawson and Chris Tompkins, "Saturday Afternoon" is unexpected given the previous six ballads yet undeniably catchy. "Salt Life" follows suit and continues the beach vibe with vivid imagery of people floating in the water, party boats tied up on the shore, overflowing drinks and a boardwalk band.
Wicks is well known for his Top 5 debut single "Stealing Cinderella," which was a wedding staple in 2007. On Turning Point, "Always" is the follow-up to his previous hit and will no doubt be the wedding song of 2016.
"I wrote that song from a very honest place," he says.  "I didn't want to get complicated with it and have a lyric that nobody understood and had to look it up in a dictionary.  It was like, 'What would you say if she was standing right in front of you?'"
While "Always" once again showcases Wicks' talent as a songwriter, it is album closer "Over You Gettin' Over Me" that leaves the greatest mark. A relatable track about the difficulties in saying goodbye at the end of a relationship, the heartbreak transcends and is evident in Wicks' voice for a superb performance.
A solid release, Turning Point marks a triumphant return for Wicks. Only his sophomore album, the 11 tracks combine his songwriting skills with his emotive vocals for a release that will satisfy longtime fans who have been waiting eight years for new music from the singer.