Back
Album Review: Randy Houser's 'Fired Up'
Photo courtesy Essential Broadcast Media
It has been over three years since Randy Houser released a new album and he more than delivers with his fourth album, Fired Up, out March 11. The 17-track release Fired Up is the follow-up to 2013's How Country Feels, which produced three consecutive No. 1 hits with the title track, "Runnin' Outta Moonlight" and "Goodnight Kiss" as well as his Top 5 CMA-nominated "Like A Cowboy."
Fired Up has been a long time coming and no one is more eager to get the new music out into the world than Houser himself.
"I'm very excited to finally get some new music out there," Houser says in a press release announcing his new album. "Three years is a bit longer than I expected in between How Country Feels and this record, and so much has happened in that time. I wrote a handful of songs on Fired Up, but there are songs like 'A Little Bit Older' that I knew I had to record the moment I heard them."
Houser had a hand in co-writing five of the 17 tracks on Fired Up and the theme of love is apparent throughout most of the album. There are songs that discuss new love ("Lucky Me," "Fired Up"), reminisce of first love ("Senior Year," "One Way") and detail the kind of love that he knows is bad for him ("Yesterday's Whiskey"). Throughout it all, Houser makes each song his own, whether he wrote it or not, showcasing his innate ability to emote feeling as if he went through the experience firsthand.
Fired Up begins with the nostalgic and introspective song "Back" where Houser finds himself "staring at my life through a rolled down window." Written by Jeffrey Steele and Bridgette Tatum, the song has Houser asking the important life questions: "Was I the kind of man who gave his word when he shook a hand . . . did I fill my boots with every step I made?" It's a song that shows Houser's depth and highlights his vocal power.
Recent No. 1 single "We Went" follows suit with foot-stomping rhythms and rapid fire lyrics, showcasing Houser's ability to switch things up effortlessly from the more slowed, nostalgic songs to the faster party anthems.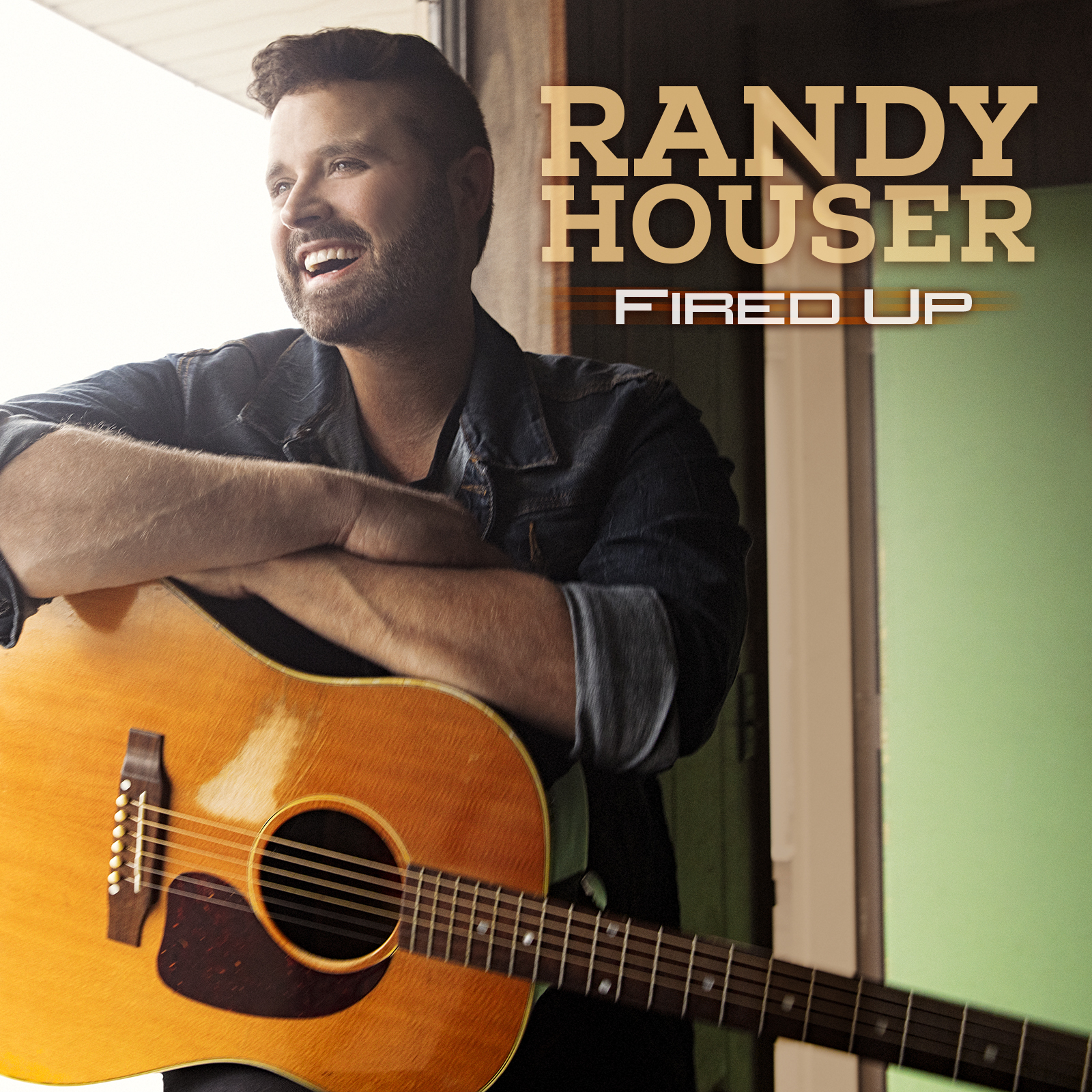 While the beat heavy musical accompaniment in "Chasing Down a Good Time" occasionally drowns out Houser's vocals, the remainder of the album more than makes up for the song. The slowed ballad "Senior Year" has him reminiscing of a time in his life when spring break was enjoyed as much as sneaking out and sleeping in while the radio friendly "Mine Tonight" is Houser at his best — smooth vocals, complementary musical interludes and a melody that is stuck in the listener's head long after the last note is heard.
Highlights on the album include the soaring "Song Number 7″ and guitar heavy "Before Midnight." While the more energetic tracks will no doubt be a fun new staple in Houser's live show, it is on the ballads that his vocal talent shines brightest. "True," co-written by Houser and Rob Hatch, is a beautiful love song that comes from a real place for the singer. Meanwhile, "One Way," written by Chris Stapleton and Lee Miller, is a powerful song that has Houser singing of trying to connect with a former flame. "I guess I always thought that she'd come back around," he sings. "Everybody knows things change  but they don't want it to, nobody wants it to, I don't want it to."
While the ballads highlight Houser's vocal talent, the singer isn't one-dimensional. Rollicking album closer "Whiskeysippi River" demontrates the singer's fun side with swampy guitar accompaniment. The ideal backwoods jam with grooving music, Houser's country roots remain intact.
A versatile album that includes both Houser's vocal prowess and diverse musicianship, Fired Up will satisfy fans who have been waiting for three years for new music from the singer. With 17 tracks that blend love ballads, heartache and a good time, Houser offers something for everyone.